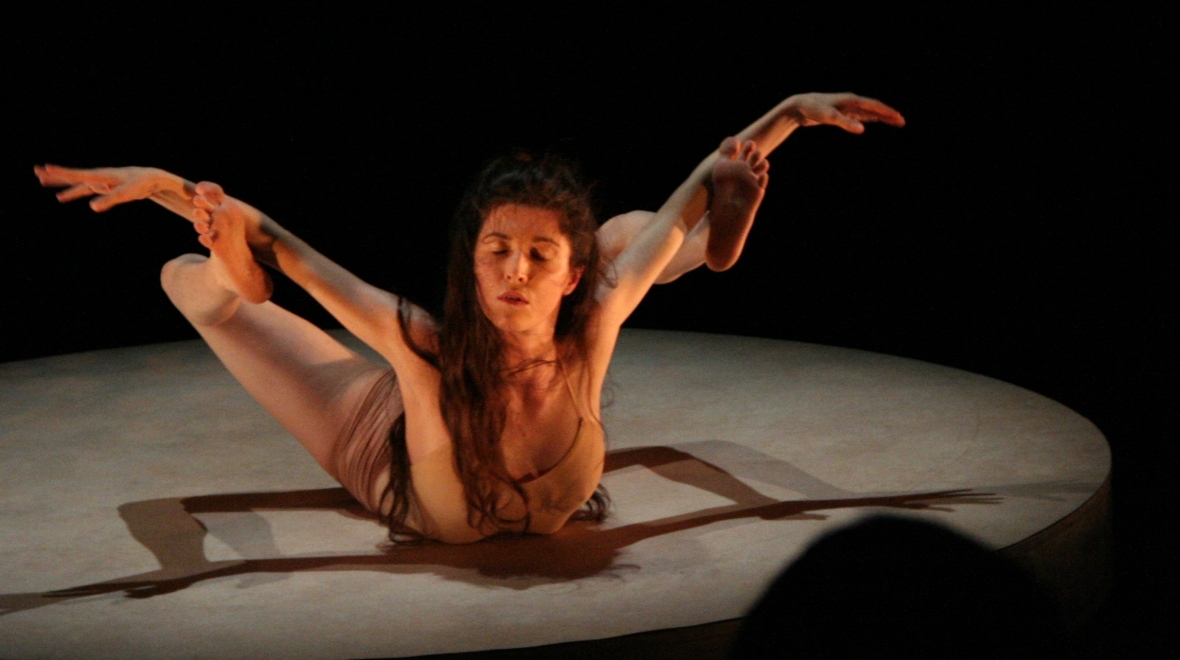 The company chose the manta ray as its emblem, a fish renowned for its flexibility, because to them it symbolises both the proximity of nature and her architectural prowess, and the flexibility which defines their art. Flexibility in terms of creative spirit, since freedom and innovation are fundamental values, but also flexibility in their performances, since contortionism, balance and dance are the basic building blocks of their unique theatrical language.
Body language is universal, and Raie Manta's work has been shaped by the company's encounters with different countries and cultures. Outside France, the company has already performed in Spain, Italy, Ukraine and Germany.
Lise Pauton, the company's artistic director, continues to explore the boundaries between the circus, dance and theatre of movement. She occasionally slips away from the big top to perform in theatres all over France and elsewhere, not to mention a whole host of unusual locations and improbable contexts.