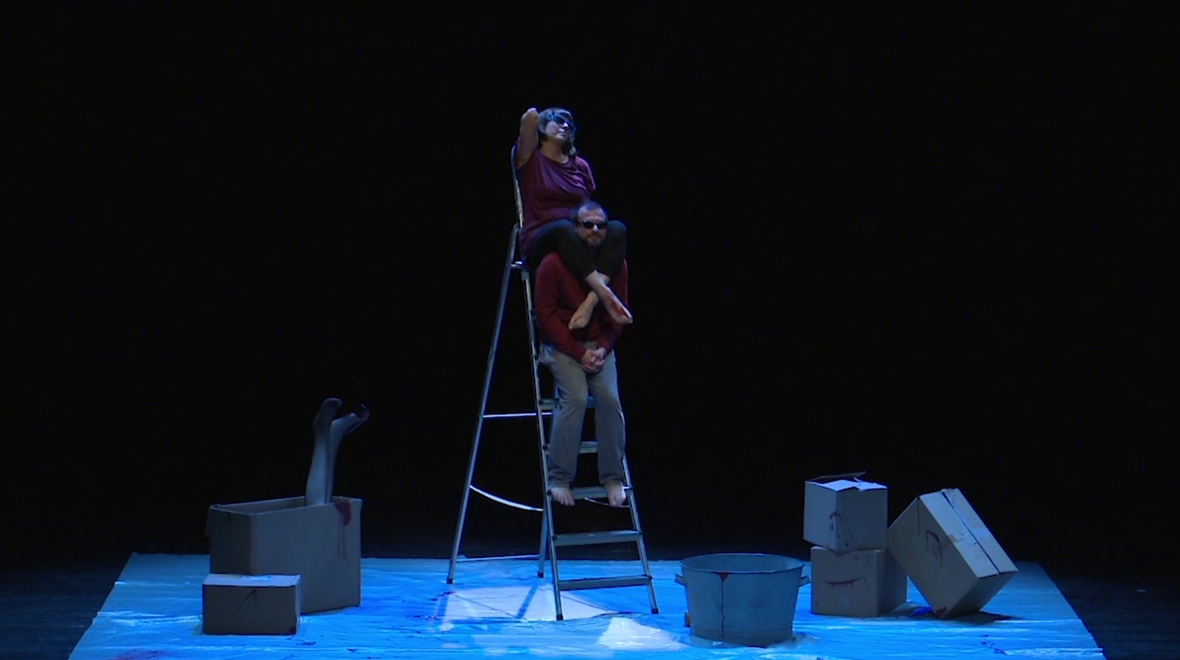 Compagnie Hippocampe is comprised of 5 members.
Director, mime artist, actor and teacher of corporeal mime, Luis Torreão is also director of Compagnie Hippocampe. Trained as a corporeal mime in Paris and the USA, where he studied under Thomas Leabhart, Luis is a former student and assistant of Étienne Decroux. In his native Brazil he studied journalism, and served as artistic director of Circo Voador, one of Rio de Janeiro's most prominent cultural centres. (Rio). In France, he earned a Master's degree in Theatrical Studies and a teaching qualification specialising in Theatre.
Sonia Alcaraz Cartagena is an actress with a degree in philosophy, and a graduate of ESAD Valencia (Spain). Her fascination with physical theatre and the power of movement led her to discover corporeal mime during her studies, and she first came across Compagnie Hippocampe thanks to the project La Chambre de Camille. She then went on to study at MOVEO (the institute for dramatic corporeal mime) in Barcelona.
After studying for a Master's degree in performing arts in Rennes, and making his professional debut on the stage, Guillaume Le Pape studied corporeal mime with Luis Torreão. He joined Compagnie Hippocampe in 2009 and appeared in La Chambre de Camille. He has since gone on to work with various other companies, while pursuing his passion for the theatre of movement and discovering new forms of artistic expression along the way.
Mélody Maloux is a trained actress who has worked on stage, in children's productions and in short films, as well as landing a role in the film Nos Désirs Font Désordre, directed by Stéphane Arnoux. She has been working in corporeal mime since 2006, moving steadily further into the theatre of movement since becoming a frequent collaborator of Cie Hippocampe in 2009. Continuing her quest to explore the boundaries of physical and visual theatre, she recently directed her first project for Compagnie Ne Vois-Tu Rien Venir?, of which she is also a founding member.
Sophie Leila Vadrot is a director, qualified drama teacher (with a university diploma) and actress. She trained in the art of Corporeal Mime under Thomas Leabhart and Luis Torreão. She teaches at the conservatory in Paris, and has been a frequent collaborator of Compagnie Hippocampe since 2004.