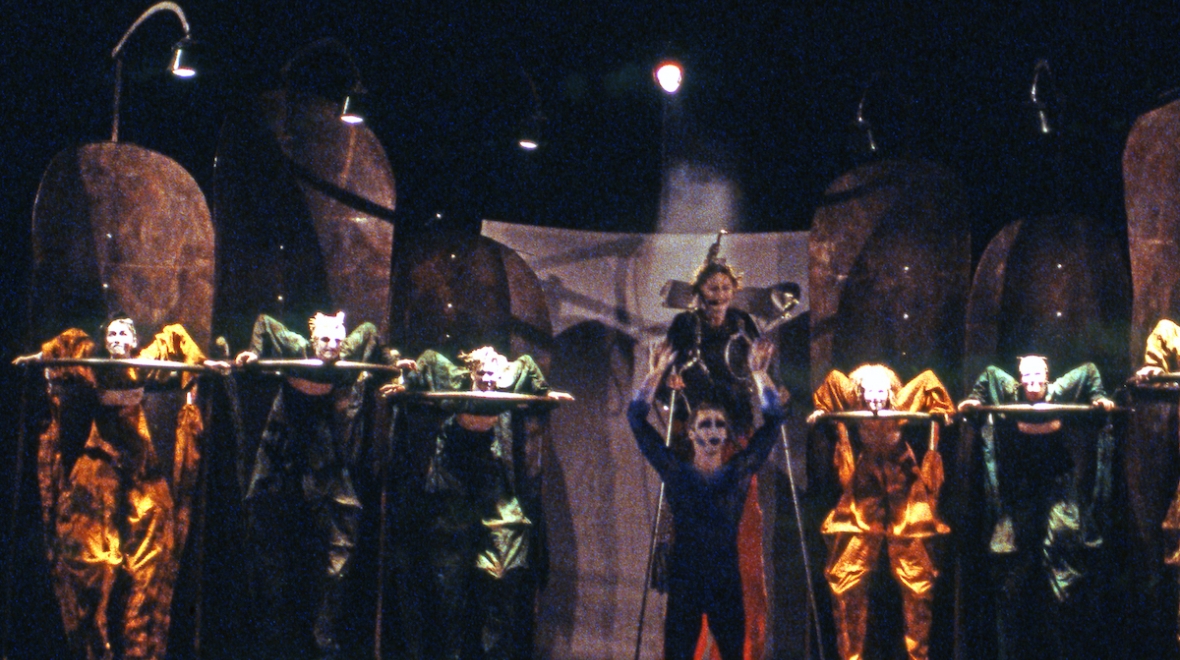 Théâtre Antagon is one of the most important and highly-regarded free theatre ensembles in Germany. Structured as a collective, Theatre Antagon is based in a cultural district in East Frankfurt.
Antagon's original creations are written in a language which transcends the verbal. They use movement as a means of "communicating from the heart and expressing emotion", creating theatrical experiences which can be appreciated and understood by everybody, from Cameroon to Laos, Cuba to Armenia, Brazil to Singapore and Western Europe.
From the outset, the company has always sought to bring theatre and dance to new audiences, avoid institutionalised performance venues, and transform public spaces into cultural hubs. Their performances have embraced spaces and environments ranging from street corners and squares to religious buildings, abandoned factories, fields, riverbanks and even sheer vertical walls.