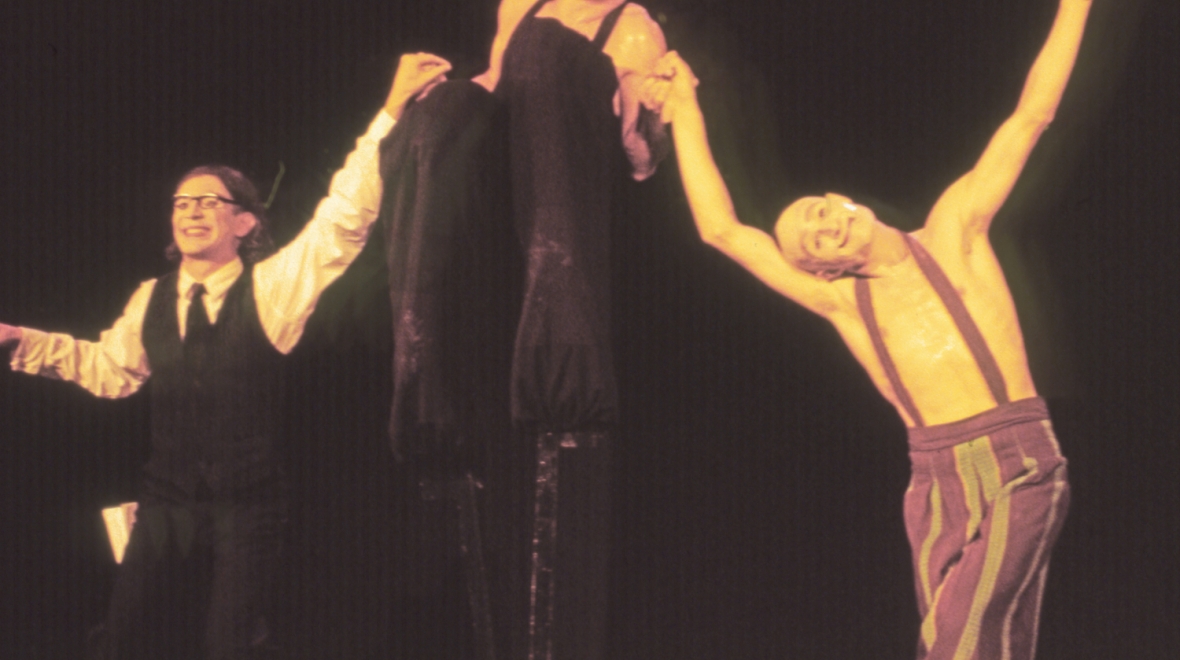 Duration: 1 h 05
France
Tout public
122 vues
What does it take for an author to step into the unknown?
Maboul Distorsion is a company composed of five incurable fantasists: Arno Coquelin, Mario Hochet, Freddy Mazet, Cyrille Gérard and Francky Montagne.
A writer somewhat lacking in self-control succumbs to his imagination, and flings himself head-first into the unknown. Five characters are unleashed; five strange, beautiful beings. Including one on stilts! The others dance, jump around, freeze and interact with rhythmical alacrity, throwing in remarkable feats of juggling and acrobatics. The comic power of these half-human, half-alien creations is highly infectious.
Distribution and legal informations
Photos credit : Maurice Melliet
More informations
Place of capture : Centre Culturel de la Visitation
Collection : Mimos 1997