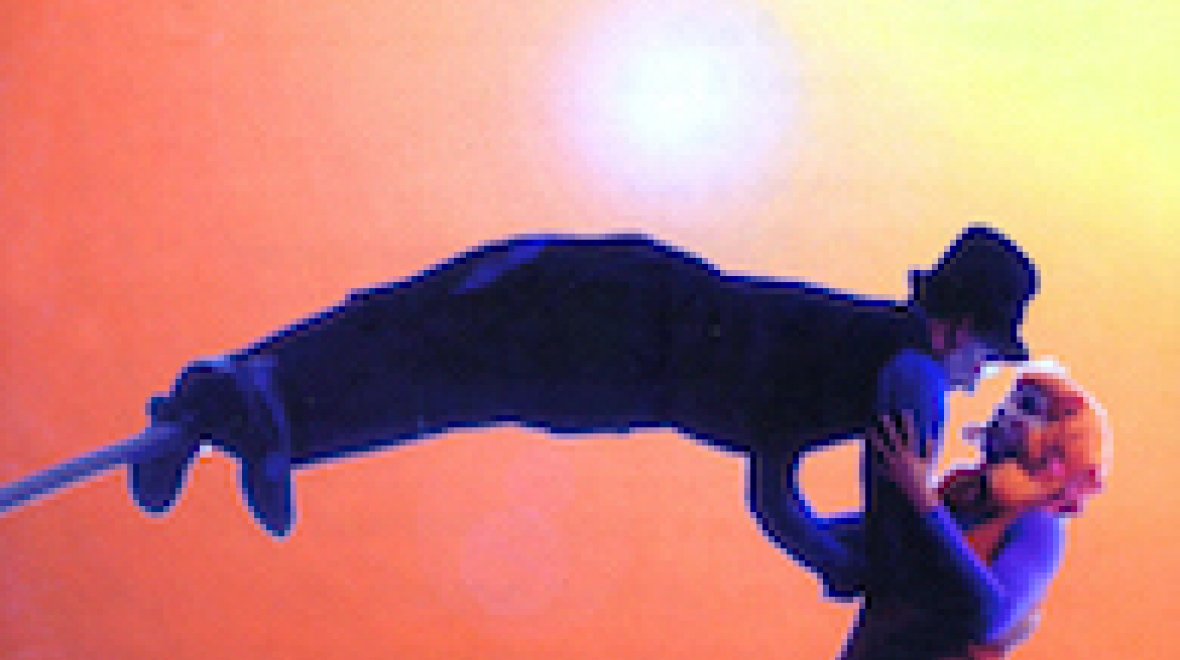 Duration: 1 h
Russia
For all
209 vues
A dramatic combination of tragedy, farce and clowning.
It all starts with the sound of shells exploding. An abandoned, unarmed soldier wanders onto the stage, like something out of a Soviet propaganda film. He soon finds himself confronted with an astonishing cast of characters, including a giant cuddly rat and the angel of death. He cooks up a bird in his helmet, gets into a fight with a telephone… and ultimately cedes the stage to a subtle evocation of the fall of Icarus.
Between each episode a band of strange characters in white suits appear, a chorus of beekeepers…
Les Apiculteurs is a piece inspired by the paintings of Brueghel the Elder and Jérôme Bosch. Nicolaï Rostchine and his collective serve up an immensely expressive performance, bursting with emotion, vitality and humour. The entrancing, hypnotic soundtrack, the richly inventive staging, the energy of the performers and the compelling weirdness of the masks all add up to create an entrancing visual spectacle, a work of total pictorial and gestural abandon.
Distribution and legal informations
Directed by: Nicolaï Rostchine
Lighting: Philipp Chernov
Technical director: Pierre Montessuit
Lighting director: Alain Ollivier
Stage manager: David Carreira
With: Igor Trollin, Arte Prikhodov, Sergey Savitskiy, Serguei Petchenkine, Andrei Krylov, Ivan Mokhovikov, Oleg Guerassimov, Alexander Komissarov, Mikhail Gorskiy, Ivan Volkov, Nikolay Roshchin, Natalia Pozdnyakova, Natalia Voloshina, Olesya Yakovleva
Production: Centre Théâtral Meyerhold, Moscow
With the support of: Onda
Production: Tania Moguilevskaïa, Gilles Morel
More informations
Place of capture : Le Théâtre
Collection : Mimos 2003