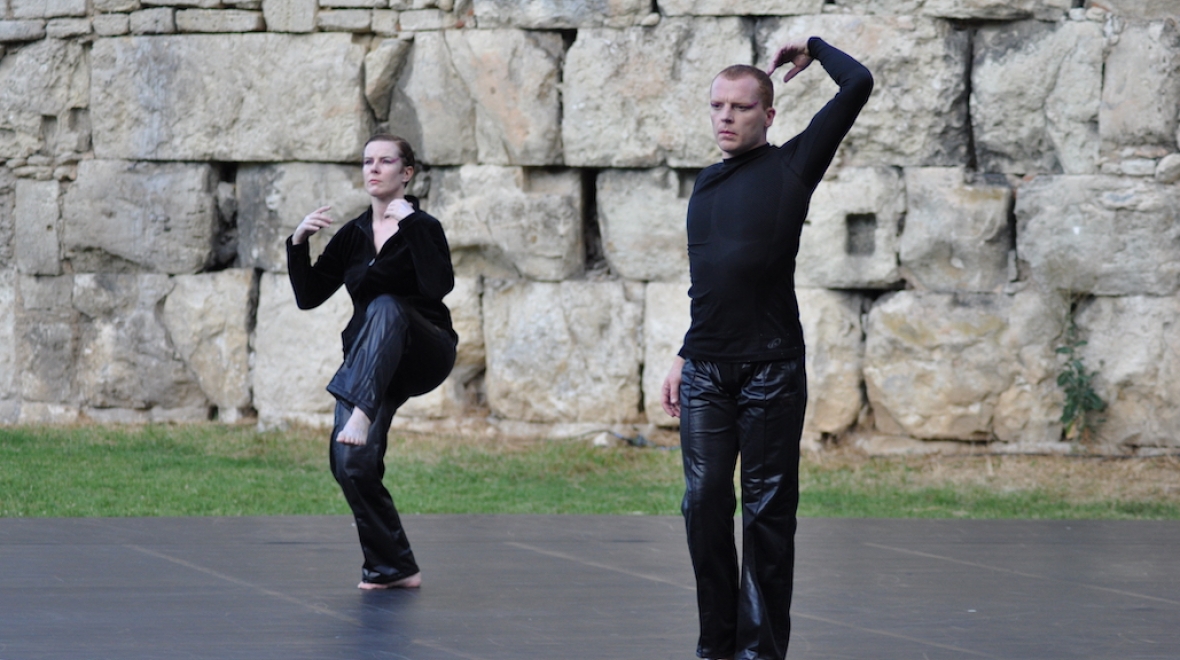 United States - France - Switzerland
For all
417 vues
An astonishing choreographic confrontation between the space occupied by the classical repertoire and that of contemporary dance. A performance of unnerving intimacy and proximity…
On a bare, unadorned stage a pair of dancers, dressed in black, step forward and slowly, to the poignant strains of a Wagner aria, launch into a series of rapid, clumsy movements with their arms and legs, like the flapping of a pair of wounded swans.
Setting out with the intention of creating a slice of contemporary Romanticism, Michèle Murray and Maya Brosch decided to meld their memories of Swan Lake with the music of Richard Wagner and a modern approach to the body as performance. A creative process guided by a number of self-imposed criteria, intended to stimulate the physical and mental memory: how do swans relate to contemporary bodies? And with regard to Wagner's operas and their sense of constant renewal, driven by desire rather than gratification: how can you capture and convey Romanticism using the body, movement and performance?
Michèle Murray and Maya Brosch set out to inhabit the space, drawing inspiration from classical dance to explore ideas of perspective, lines, circles and diagonals. In doing so they also delve into the more contemporary possibilities offered by a performance with no central point. "Every dancer is a centre" as Merce Cunningham liked to say...
Exploring the interplay between individuals and the groups they form, Lac is a contemporary piece with its own unique momentum and introspective mystique.
Distribution and legal informations
Created by: Michèle Murray, Maya Brosch
Designed and performed by: Lorenzo Dallai, Michèle Murray
Music: Richard Wagner
Produced by: Murray / Brosch Productions
Co-production / Residencies: Cie Didier Théron
With the support of: Ministère de la Culture et de la Communication / DRAC Languedoc Roussillon ; Conseil Régional Languedoc Roussillon ; Ville de Montpellier
Photos credits : Maurice Melliet
More informations
Place of capture : Château Barrière
Collection : Mimos 2010